Get your quality home with us as your new construction home builders!
Thinking about buying a new home can be an exciting prospect. You don't have to be in a constant state of dread from paperwork and moving boxes; you can be filled with anticipation and enthusiasm! You're starting a new adventure– you should celebrate! And you should consider what kind of home you really want to buy. Contrary to what you might've believed, you don't have to only pick from homes that already exist and have been lived in for years. Instead, you could choose to work with new construction home builders to create your new home.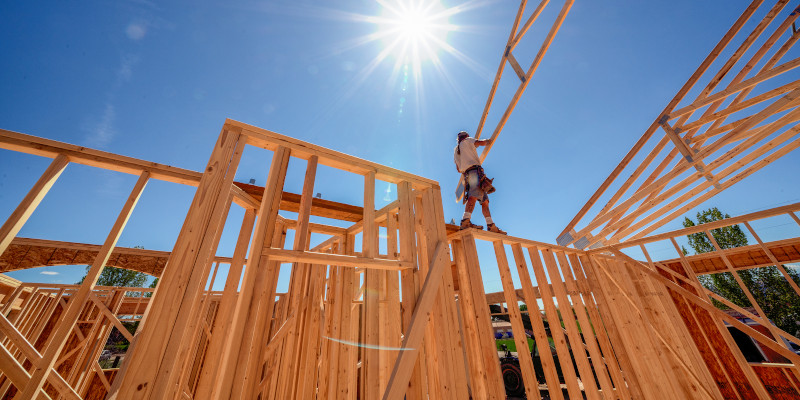 What exactly are new construction home builders? You could say that this kind of construction is included as one of the skills of a versatile construction company. New construction home builders are responsible for developing plots of land into homes or neighborhoods. Our team has taken on this kind of project countless times during our 40+ years in this business for our clients in the Windermere, Florida area. We know that if you want to have a new home constructed for you and your family, you shouldn't have to settle for anything less than the highest quality of workmanship. That's why choosing us as your builder is such a great choice. Our decades of experience ensure that you get the skilled craftmanship necessary to perfectly construct your new home.
One of the great things about a newly constructed home is that you have some control over the finished product. Maybe you want a particular kind of roofing, or perhaps you want to add an additional window to let in more sunlight in your living room. Maybe there's a new kitchen countertop or cabinet set that's caught your eye. When you work with professional new construction home builders, you can make sure all your personal tweaks are made while still constructing a home that is safe and up to code. In fact, building a home itself is another benefit compared to buying an older home. You don't have to worry about any features failing, things coming apart, or hidden safety violations that might catch you unaware.
When we build your new home, we'll make sure to use quality products every step of the way. This makes the overall cost of your home so much more worth it, since you know that nothing was skimped out on during the building process, and everything will last you a long time with proper routine care. Plus, our Florida roots give us additional knowledge of what will best stand against the weather and seasons when it comes to building materials.
It's amazing to live in a home that you've watched grow from start to finish! You'll always be able to enjoy the little touches that you put into constructing your home, and you'll be able to love your home for many years to come. You can get started on constructing your new Windermere home that will be pretty much impossible to not enjoy. Just give us a call at DC1 Homes today!
---
At DC1 Homes, we are proud to be new construction home builders for customers in Clermont, Altamonte Springs, Apopka, Casselberry, Eustis, Groveland, Leesburg, Minneola, Mount Dora, Mascotte, Ocoee, Orlando, Windermere, and Winter Garden, Florida.