We build all custom homes with high-quality materials and excellent craftmanship.
A home is a shelter and a refuge from the harsh elements and changing climate conditions, but it's also a place where you and your family should feel comfortable and relaxed. Certain aspects of a home can make it less functional or appealing. If you're unhappy with your living space, you may be considering a move. Although finding and purchasing another existing home can give you at least some of what you want, why not invest in a home that gives you everything that you and your family want and need? A custom-built home is the solution, and it's something we offer at DC1 Homes.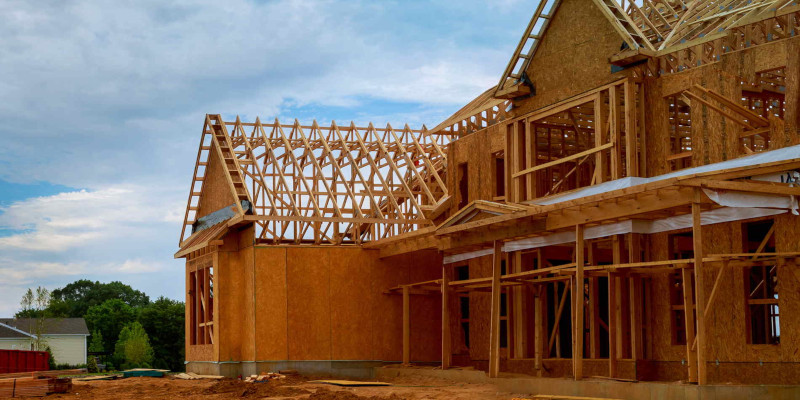 Custom homes are highly appealing for a number of reasons. The first and most obvious is the opportunity to play a role in the design process and outline the aspects of the living space that are most important to you and your family. When you shop existing homes, you might like certain aspects but wish other things were built or designed differently. With custom homes, buyers don't have to feel that remorse or settle for things that they don't love. We'll take what you want into account when creating the layout of your home.
We build all custom homes with high-quality materials and excellent craftmanship. When you invest in the home of your dreams, you want to be sure it will last for years to come. Our custom homes deliver excellent value. They're built by people who understand the Windermere, Florida area and what factors impact construction here. Contact us today to get started on your custom home!
FAQs About Our Custom Homes
At DC1 Homes, we specialize in building custom homes from the ground up. If you are interested in building a custom home but have not yet made up your mind, we encourage you to check out our frequently asked questions below.
What are the benefits of custom homes?
Our custom home builders are here to help you make your dream home a reality. We will work with you to create a design that meets all your functional needs and incorporates all the design elements you want. If there are design features, styles, or materials that you want to include in your home, our experienced designers will make sure to weave them into the design. From there, our expert builders will get right to work on bringing your vision to life.
How long does it take to build a custom home?
While the specific timeline of a project varies, in general it takes at least 12 months to complete a custom home. To give you an idea of what to expect, our team will first work with you to finalize your designs, secure all the necessary permits, prepare the site, and then finally begin the actual construction. During the build phase, we will give you a detailed project timeline and keep you updated about our progress.
Are custom homes worth it?
Yes, our custom homes are absolutely a worthwhile investment. Our experienced designers can incorporate any elements you want into your plans, and our builders will execute those plans perfectly. We are confident that you will love your custom home for years to come.
---
At DC1 Homes, we build custom homes for customers in Clermont, Altamonte Springs, Apopka, Casselberry, Eustis, Groveland, Leesburg, Minneola, Mount Dora, Mascotte, Ocoee, Orlando, Windermere, and Winter Garden, Florida.