We provide honest communication about how your building project is going.
Whether you are planning to build a new home or are remodeling an existing property, you'll want to make sure to choose a general building contractor who knows how to handle your project well.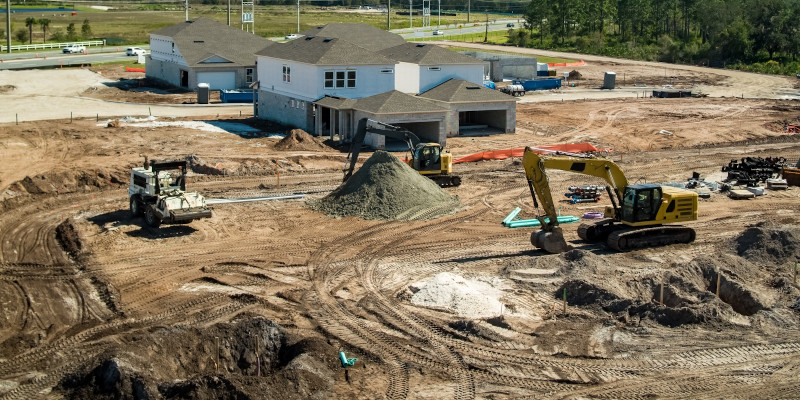 At DC1 Homes, we know that in order to build your ideal home or commercial property, you'll likely have a vision and goals that will ensure you'll end up with the best results for people to live in and enjoy for years to come. When you choose us as your general building contractor, we can help you realize those goals by listening to your building needs, offering expert solutions, and providing honest communication about how your building project is going.
We not only offer residential clients the best home building options for their dream homes, but we also work with commercial clients who want to develop land for new construction. As a local general building contractor, we are familiar with all of the building requirements necessary for great construction outcomes in Clermont, Florida.
One of the things that sets us apart from other general building contractors is that we live and work in this area. That means we know which materials to use and the best methods for construction so your new property can withstand the test of time in Florida's unique climate.
Don't you want to work with a general building contractor who knows exactly what is needed to make your construction project a success? We thought so. Contact us today to schedule a consultation.
FAQs About Working with a Building Contractor
Our team at DC1 Homes has extensive experience in the home improvement and construction industry. Over the years, we have received a lot of questions about working with building contractors, so we have put together this article to go over the answers to some of them.
What does a building contractor do?
A building contractor is responsible for overseeing a construction project. Our contractors manage a dedicated construction crew, and we'll do the majority of the work to lay the foundation, raise the walls, and install the rafters, etc. of your new home. However, we'll also hire and oversee subcontractors to do more specialized tasks, such as installing the wiring.
What qualities should I look for in a building contractor?
When choosing a building contractor, you should look for someone with plenty of experience in construction and working on the type of project you have in mind. For example, if you want to remodel your home or build a new one, you probably should not use a contractor that only has experience in constructing commercial buildings.
Do I really need a building contractor?
Even if you are confident in your DIY skills, you should hire a building contractor to complete your renovations or home construction project. These types of projects are simply too large for anyone to manage by themselves, and you will save yourself a great deal of time, effort, and stress by hiring trained experts like ours from the start.
---
At DC1 Homes, we are proud to be a general building contractor for customers in Clermont, Altamonte Springs, Apopka, Casselberry, Eustis, Groveland, Leesburg, Minneola, Mount Dora, Mascotte, Ocoee, Orlando, Windermere, and Winter Garden, Florida.
Similar Services We Offer: