We're one of the top-rated local home builders because of our dedication to our clients and their needs.
Building a home can be an overwhelming process, but having the right contractor by your side can make it more enjoyable and far less stressful. Although there are a number of home builders offering service in and near Windermere, Florida, not all offer the same level of service or expertise. One thing to consider when comparing home builders is whether the company you're considering is local. Some residential construction companies work all over the country, which means they don't necessarily have the knowledge of each area in which they're working. Using a local home builder can yield a better result, as the workers have a better understanding of the climate conditions, soil, and other factors that impact construction.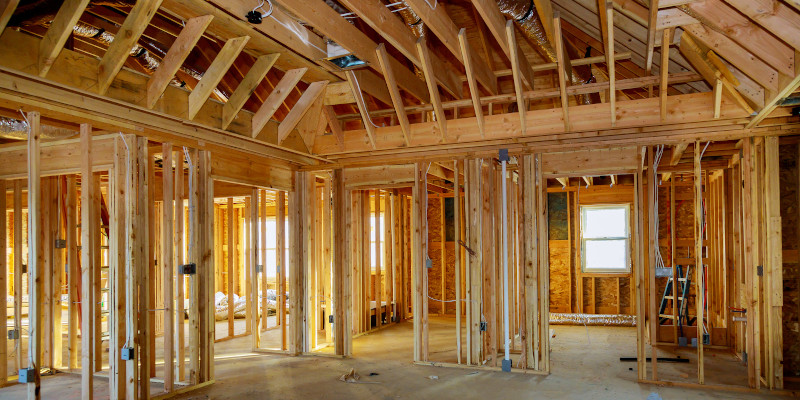 In this area, you can always count on our team at DC1 Homes. We're one of the top-rated local home builders because of our dedication to our clients and their needs. Our company is also committed to delivering excellent value on every project we tackle. We balance high-quality workmanship and materials with reasonable pricing, putting a custom-built home within reach for many property owners. When we begin the building process, we'll keep you informed of the timeline and plans of your new home.
Instead of settling for a home that doesn't fully meet your needs, you can count on us as your trusted home builders to construct the perfect home for your family. We'll start the process with a consultation to discuss your plans and provide you with a bid for the job, so contact us to get started.
FAQs About Working with Home Builders
If you want to build a home that perfectly suits your needs, you can turn to our team at DC1 Homes to help you make it happen. Our team of experienced home builders will deliver the top-notch results you deserve and bring your dream home to life. Below, we have put together the answers to a few of our most frequently asked questions.
What qualities should I look for when choosing home builders?
When choosing home builders, you should first look for a team with the right qualifications, including proper licenses and insurance. In addition, we recommend looking for a team with extensive experience in the industry, as that experience will yield better results on the finished project. If there are any features you know you want to include, such as energy-saving measures or a particular architectural style, you should look for a team that has incorporated those elements into their previous work.
Why should I choose your custom home builders?
If you want to build a custom home in the Windermere, Florida, area, we encourage you to choose our team to do the work. We are one of the top-rated local home builders, and we are dedicated to delivering excellent value on every project. Our team uses high-quality materials and delivers superior workmanship, but we balance both with reasonable, affordable pricing to help more property owners create their ideal custom homes. When you turn to our experts, we will first take the time to understand your goals for your new home and draw up plans that perfectly incorporate all your must-have elements and suit your needs. From there, our experienced builders will get right to work on making your dream home into a reality.
---
At DC1 Homes, we are proud to be home builders for customers in Clermont, Altamonte Springs, Apopka, Casselberry, Eustis, Groveland, Leesburg, Minneola, Mount Dora, Mascotte, Ocoee, Orlando, Windermere, and Winter Garden, Florida.
Similar Services We Offer: