We love helping dreams come true with custom homes.
Having a place that is all your own is the dream of many Americans. When you have your own home, it is so much more than just a shelter, but a comfortable place where memories are made. Choosing to build a custom home is often a decision that requires quite a bit of planning and forethought, and we here at DC1 Homes would like to help you turn those plans into a proper home. If you have been thinking about custom homes for your next housing adventure, we are ready to start construction for you in the Clermont, Florida area.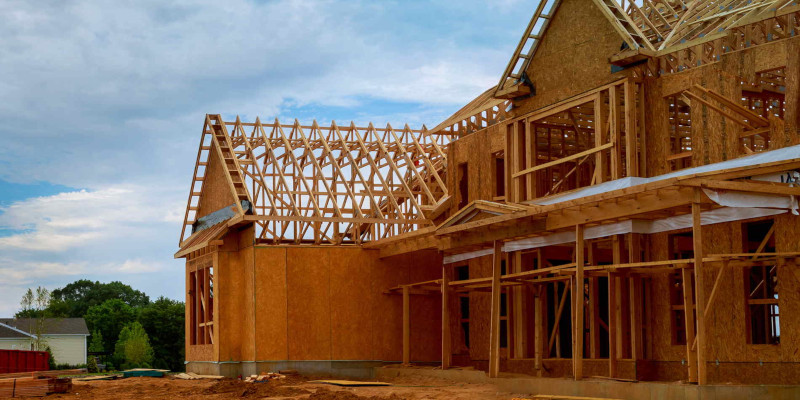 Custom homes are specifically designed and built with your needs and wants in mind. We are able to work with customers who have specific needs in terms of layout while also keeping in close contact with them when it comes to building times, budget, and materials. Because we have spent many years working with different trades in the Clermont area, we have access to some of the finest craftsmen who will deliver lasting results for your home.
We enjoy building custom homes because it means that every home is a little bit different, allowing us to enjoy the creativity that comes with our profession. We don't believe in cutting corners in work or in materials, but instead choose to offer fair pricing for quality results. We thoroughly enjoy making our customers' dreams come true with the help of our skills, and we would like nothing more than to see you settled in your own custom home. If you have questions about custom homes, construction, or our company, please contact us today.
FAQs About Our Custom Homes
Here at DC1 Homes, we specialize in designing and building custom homes for our clients. If you have ever considered building a custom home, we encourage you to check out the answers to some of our most frequently asked questions on the topic below.
What are the benefits of custom homes?
Custom homes offer several advantages over homes that you would find on the market. If you buy a pre-existing home, you will always have to make compromises or sacrifice some aspect of your ideal vision, but a custom home is specifically built to suit your exact needs and bring your creative vision to life. When you work with us to design a custom home, we can accommodate your needs regarding the layout, your choice regarding the features and fixtures, and your tastes regarding the style, all to achieve a finished result that you can be 100% satisfied with.
How long do custom homes take to build?
How long it takes our team to complete the work on your custom home depends on several factors, such as the size of the home, the complexity of the layout, the availability of the materials, and even the local weather conditions during the construction timeline. However, you can rest assured that we will always make every effort to complete the project in as short a timeline as possible so that you can start enjoying it right away.
How much do custom homes cost?
Because you are in control of every aspect of your custom home and its design, you can tailor your custom home to suit your budget. You are free to be as economical or as luxurious as you want, and you can count on our experts to ensure that your design stays within your budget limits.
---
At DC1 Homes, we build custom homes for customers in Clermont, Altamonte Springs, Apopka, Casselberry, Eustis, Groveland, Leesburg, Minneola, Mount Dora, Mascotte, Ocoee, Orlando, Windermere, and Winter Garden, Florida.
Similar Services We Offer: