We can answer all of your questions related to the home building process.
There's a reason why so many people want to move to Florida to build their dream homes. The sun, the sand, the beautiful weather, and opportunities for fun make it a great place to be for families of all shapes and sizes.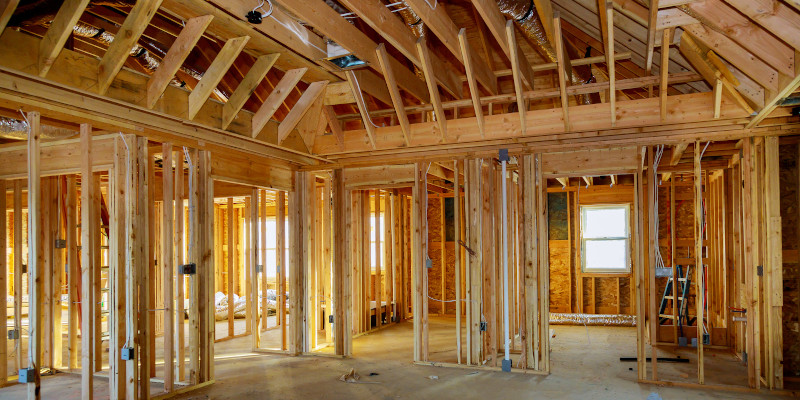 If you've decided to call Clermont, Florida home or you've been here a while and are looking for home builders in the area, you've come to the right place at DC1 Homes. As your local general contractors, we know all of the ins and outs of the construction business, and we can help you realize your dream for a new or renovated home.
As local home builders, we understand that Florida has unique requirements for home construction due to the climate and landscape. Fortunately, our more than 40 years of experience providing services will let you know that we can answer all of your questions related to the home building process, and we will ensure that you are excited about the results of your new home come to life.
Whether you have a specific style of house in mind, want to upgrade your existing home to better meet your family's needs, or are looking for construction solutions that ensure your home is truly a dream, our team of home builders will help you get there. We believe in offering honest advice, working with you on scheduling and cost, and giving you confidence that you have chosen the right company for the job.
If you're looking for local home builders for your new home build, contact us today to discuss your project!
FAQs About Our Home Builders
Our team at DC1 Homes is known for the skill and experience of our home builders. Below, we have put together a few questions about working with our builders to help you know what to expect.
What makes your home builders different from the competition?
One thing that makes our team different from other contractors in the area is our level of experience—we have been working in the construction industry for over 40 years, and you can count on us to deliver the top-notch results you deserve. In addition, we are thoroughly familiar with the Clermont, Florida area and its local building codes, soil conditions, and everything else that affects construction, so we will be able to complete your project more easily and with fewer setbacks.
What kinds of homes do you build?
Our home builders are passionate about building custom homes, and we love working with our clients to design and build the perfect homes for their needs. When you work with our team, we will take the time to learn about your functional needs for your home, any dream or must-have features you want to include, your vision for your home's style, and more. Then, we will use your input to draw up design plans that perfectly address all your points and get right to work on making your dream home a reality.
Is working with your home builders expensive?
When you work with us on a custom home, you will have the final say on its design, the materials used, and everything else. This means we can easily adjust your construction plans to suit any budget. Working with our home builders can be well within your financial reach.
---
At DC1 Homes, we are proud to be home builders for customers in Clermont, Altamonte Springs, Apopka, Casselberry, Eustis, Groveland, Leesburg, Minneola, Mount Dora, Mascotte, Ocoee, Orlando, Windermere, and Winter Garden, Florida.
Similar Services We Offer: