We are one of the top-rated local home builders in the area.
Although there are many home builders offering service in the Orlando, Florida area, not all deliver the same level of expertise or service. Having a home built should be an exciting process, but working with a poor-quality builder can quickly cause the experience to go downhill.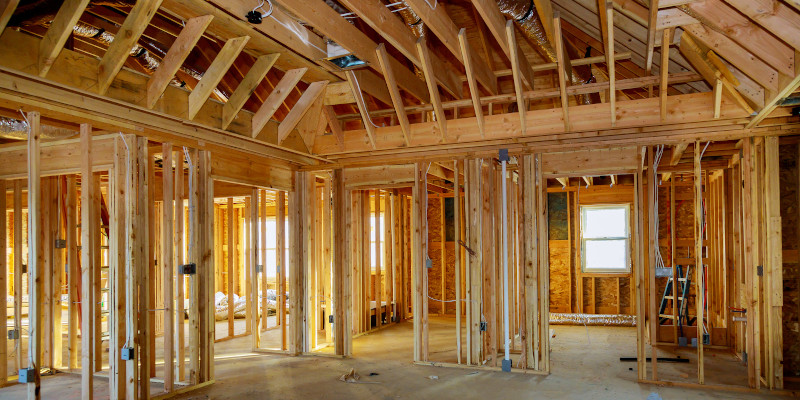 When you're comparing home builders, start by assessing which are locally owned and operated companies. A national builder typically constructs homes across the country, so they won't have specific knowledge about the conditions in this particular area. Another factor to consider is the quality of the materials used when constructing a home. Although a cheaper bid might seem appealing, you'll typically end up paying the difference in repairs and maintenance costs when the materials don't last very long.
At DC1 Homes , we are one of the top-rated local home builders in the Orlando area. We take pride in our dedication to each individual client and their needs. When performing a construction project, we take various factors into account, including the climate conditions, soil, and other elements that might have an impact on the finished product. We also balance the quality of our materials and workmanship with competitive pricing, which helps put a custom home within reach for a property owner.
We'd love to consult with you about the services we provide and how we can turn your dream home into a reality. If you have questions or would like to schedule a consultation with one of the leading local home builders, contact us today.
FAQs About Working with Home Builders
Our team at DC1 Homes wants to help you create the perfect home for you and your loved ones, and we have the necessary experience in the industry to deliver the superior results you deserve. Below, we have put together the answers to a couple of our most frequently asked questions to help you determine if our home builders are right for you.
Display NONE
Why do I need to hire home builders?
While there are a few rare individuals with the right knowledge, skills, time, and money to build their own homes entirely by themselves, most people will need help. Our team has extensive experience in the construction industry, and you can count on us to deliver the excellent results you deserve and to get your project done as efficiently as possible, so you can move in right away.
What qualities should I look for in home builders?
When choosing home builders to work on your project, you should always look for a team with plenty of experience in the industry—the more time technicians have had to practice their craft, the better their results will be. We also encourage you to look for a local company, as local builders will generally have better connections to suppliers in your area and will be able to keep the process humming along more smoothly. In addition, make sure your home builders have strong communication and customer service skills, as you want a team you can count on to keep you updated about the progress of the build and to alert you to any setbacks as soon as possible.
---
At DC1 Homes, we are proud to be home builders for customers in Clermont, Altamonte Springs, Apopka, Casselberry, Eustis, Groveland, Leesburg, Minneola, Mount Dora, Mascotte, Ocoee, Orlando, Windermere, and Winter Garden, Florida.
Similar Services We Offer: