You have bought the land, chosen your floor plan, and know what you would like your dream home to look like. Now it is time to begin building. The first thing you need to do is hire a general building contractor who will help bring your dream to reality. You want a contractor who is trustworthy, experienced, professional and efficient.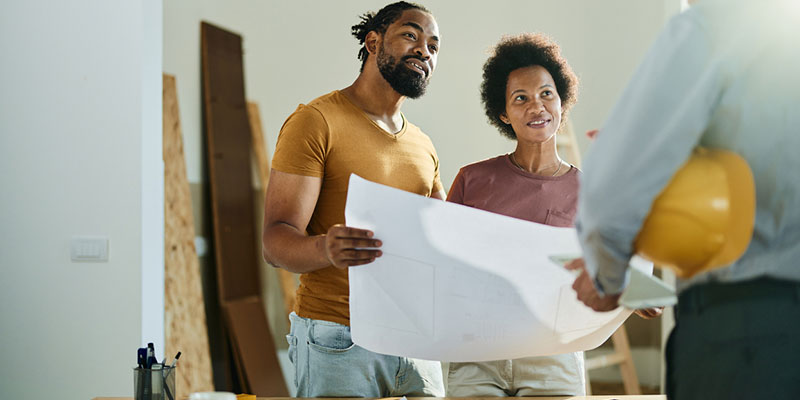 Here are a few tips on hiring a great general building contractor:
Get recommendations. Ask friends or family members for recommendations. Read reviews and look for contractors who are on time, provide quality results, and abide by safety regulations. General contractors should be fully licensed and insured. Talk with building inspectors to get a list of contractors who regularly meet code. Research contractors with the Better Business Bureau to find out if there have been involved in any previous disputes.
Phone interviews can be used to narrow down your list by verifying their experience, project expertise, and availability. Continue with an in-person interview to request estimates. This is a chance to see how well you and your potential contractor get along, as you will be spending a lot of time communicating. You should feel at ease around them, satisfied they can answer any question you may have, and comfortable they will keep the project on budget.
Financial payments. Ask your general building contractor what type of payment schedule they use. Beware of contractors asking for large upfront cash payments. Small projects can be paid in full at the end with a check or credit card. Larger projects are often paid for by financing, as they require a down payment and subsequent payments throughout the project. Be cautious of large down payments, as it may indicate possible financial problems.